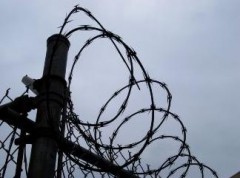 Imagine sitting down to your computer one morning and opening up your blog. However, instead of finding your homepage your admin panel staring back at you, you instead see a bright red warning screen telling you that malware has been detected on the site and you are advised not to enter.
The realization quickly sinks in that, if you are seeing that error, so is everyone else trying to visit your site. You begin to hurry and try to figure out what happened but quickly realize that your site has been compromised and, if you're even able to log in, you have a very big mess to clean up. Worst of all, when you're done, you have to apply for reconsideration with Google and other security companies and then wait 12 hours or more for the warning to clear off.
It's a painful process and, in the best of circumstances it can ruin an entire day and, in the worst, it can destroy an otherwise healthy site.
Still, it is an all-too-common occurrence on the Web. Bloggers learn too late that their sites are vulnerable and are left to clean up the mess an attacker leaves behind. That mess could be as simple as adding malware to the site, inserting spam links into the theme or defacing the site but in some extreme cases, it can go as far as to delete everything the blogger has done.
To help keep you, your visitors and your site safe(r) from hackers, you need to make sure your server is secure. Fortunately, it isn't very complicated but failure to spend the time and energy today can be very costly tomorrow. Read More