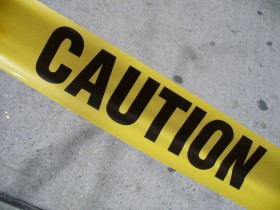 Blogging is a very freeing experience. Your blog is your personal corner on the Web and it can be, literally, whatever you want it to be.
Want to make your site hot pink, use the "blink" tag heavily and load up an annoying midi right when the visitor arrives? That's your prerogative but it's also mine (and most of the Web's) to stay away.
But most like you want people to participate in your blog and, also likely, you'd like the conversation there to be civilized, fulfilling and relatively on-target.
While that's never 100% possible on the Internet thanks to the nature of online interaction, the topics you talk about on your site (and the way you present them) are the starters of the conversation and, as anyone who's tried to start up a conversation on a date will tell you, the opening act sets the tone.
Obviously, you can make your blog about anything you want and none of these rules apply if it is about the topic of your blog. But if you stray off course and into these areas, be prepared for the quality of your conversation to go downhill very fast.
With that in mind, here are five blogging topics that you need to tread lightly in and be wary of the pointless flame war that may wait at the other end of the dialog. Read More