Blogging has become a major force in the last decade and we have seen many new uses for blogs. Many of us have successfully managed to make a living from blogging and there is no doubt that blogging will stay popular in the next decade.
But as blogging continues to mature, we have also seen several 'content trends' over the last years and hope that these trends will disappear as soon as possible again.
'Twitter is down' Entries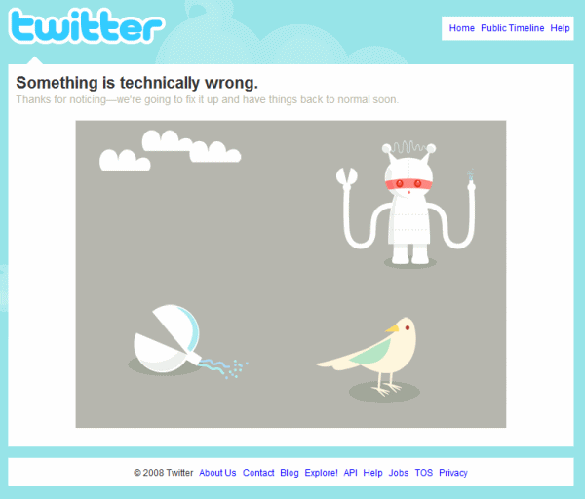 There are two reasons why we do not want to see these entries anymore. The first one is of course because we do not want our favourite networking platform to be down too often.
But the real reason why we do not want to see these posts is because there is no news value in this kind of entry. Maybe if you are a highly frequented tech blog or social network watchdog site you can get away with it, but the general rule is: we know that Twitter is down. If Twitter's down, we can see it on the Twitter website, read all about it on Facebook, forums and our desktop client will notify us that something went wrong. Thanks for stating the obvious and adding to the noise.
If you really need to report that Twitter is down, tweet it! Read More