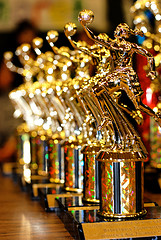 No doubt you've discovered – either by exposure or experience, that guest bloggers can make your spot hot, and increase your visibility exponentially in the blogosphere.
Done correctly, their words of wisdom and timely tips can do wonders for your "wow" factor.
And let's not forget that these blog-buddy arrangements provide a win-win situation for all parties, which adds to the overall appeal.
Featured guests get to tap into your fan base and potentially gain new followers, and you get the benefit of their "groupies", a different voice and style for your readership, a day off from posting your stuff, and everybody goes home happy.
Right?
What you haven't figured out is how to draw top talent. Read More