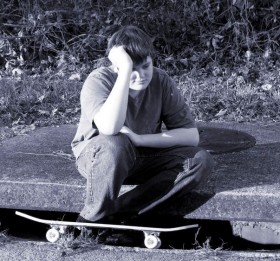 It's a day that every blogger dreads. You wake up and, though you feel pretty good, you don't really feel like blogging. Maybe you feel like working on your car, going for a walk or simply doing something else. No matter what though, you know you definitely don't want to sit down and write a blog entry.
It's a terrible feeling because it's the moment where we watch our blog, something we most likely started because it was fun or something we were passionate about, go from being a joy in our lives to a burden.
Though the first time it happens, the feeling is probably only temporary, it's a defining moment for you and your site. Furthermore, it's a warning of what might be around the corner. Sadly, this feeling of loathing is one of the most common causes of blogging abandonment and what winds up killing a lot of great blogs.
So how do you prevent your blog from becoming just another job that you loathe? Keeping the passion alive isn't easy, but it's critical for the long-term success of your site. Read More