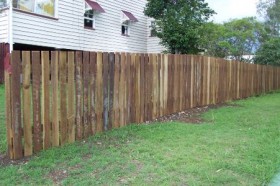 Blogging is, by its very nature, a public act. Every word you put online is in front of the entire world and everything you say is instantly searchable and viewable by anyone with the curiosity and motivation to find it.
However, even bloggers who talk about their personal lives typically want to have some level of segregation between their online presence and their existence away from the computer. Most people don't want random calls on their telephones, they don't want their personal information posted on the Web and they certainly don't want to have their identities stolen.
The problem is that the Web does not always respect the boundaries we wish it would. The Web can, and often does, intrude into our private lives in ways that we would not like and, as bloggers,we are especially vulnerable to this.
While it's not a problem you can completely eliminate, especially with the ever-growing list of research tools and public databases that can impact even those who don't have an online presence at all, it is a problem we can mitigate.
Unfortunately, it requires some advance planning and forethought into these issues, the nature of the Web is that once something is put out there it stays out there. Still, most of the steps are common sense and are just as important for non-bloggers as they are the most prolific authors working.