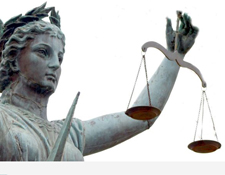 Guest Bio: This post was written by Lior who works for an online task management start-up.
Everyone knows that the Web is a visual medium and that posts/pages with images stand out better than those with just text. However, finding images can be tricky, especially considering that most of the photos on the Web are copyright protected and using them could result in legal trouble.
Fortunately, there are many places on the Web that you can turn to find free, legal, photos and images that you can include in your posts.
Here are seven easy places that you can find images for use on your site.
Wikimedia Commons is the media wing of Wikipedia and has thousands upon thousands of images under licenses from public domain, meaning free to use without restrictions, to various Creative Commons licenses. You can easily search for images by license type and quickly find something you can use on your site without worry.
Flickr offers an advanced search tool that least you narrow your search to only works licensed under Creative Commons licenses. You can easily filter results by those works available for making derivative works or for commerical use, just by ticking the relevant check boxes. Read More