Do you write a niche blog about food, spirits, Asia, clothes or science?  If so, you'll be interested in the social media icons highlighted in this post.  Even if you don't write a blog about one of those niche topics, you might like the social media icons featured below.  They could add some color, visual appeal, and interest to any blog!
Check them out and see if the right social media icons to give your blog some zing are included in the list!
These food-related social media icons are available in six sizes and include cakes and popsicles!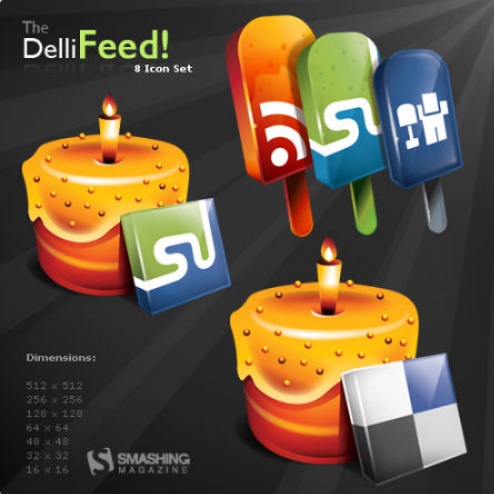 This set of social media icons includes martini glasses, wine glasses, margarita glasses, beer mugs, and more! Read More