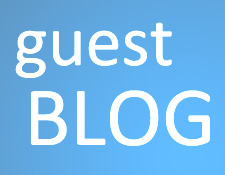 Jacob Maslow is the Marketing Manager for Allergy Be Gone, which sells allergy control products. Jacob and his writing team constantly updates the Allergy Relief Blog.
Guest blogging has taken off…marketers know the potential value of providing valuable content on a regular basis. But, there are thoughts as to if this great marketing strategy of guest blogging to build links has been overdone, thereby losing its effectiveness. Well, I'm part of the camp that believes it's still alive, strong, and effective in its capability of link building.
The monkey wrench that was thrown into the mix is spammers who use poor quality content to produce volume rather than quality. And, it's true these spammers are a menace to legitimate businesses. But, to say that all marketers who use guest posting pitches are part of the spammers, is unfair to legitimate and professional entrepreneurs.
Not all marketing strategies will work for every type of business. Different types of sites have different business models; e-Commerce sites and consulting services are two different businesses; one type of marketing strategy may not be as effective for one as it is for the other. Read More