When it comes to internet marketing, it's safe to say that Google are the masters – in fact they pretty much invented SEO (intentionally or otherwise) and most forms of marketing are reliant on the search giants to some extent. But there's a bit of a paradox there if you look closely, that being that Google is the perhaps the only site on the web to whom SEO doesn't apply. There's not much point in Google trying to get to the top of the SERPs, seeing as you'd have to be on their site already for that to be any use…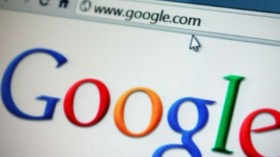 So what does Google do when they need to get hits/attention? How do they ensure people keep talking about their service and keep coming back? They do what any business has done for years: proper, old-fashioned marketing and PR.
This is something that's very relevant to other webmasters today too. With the changes to SEO lately causing a lot of disruption in the industry, it's this kind of old fashioned marketing and promotion – or 'Proper Company Promotion'/'Real Company Stuff' as it's being called – that a lot of web marketers are turning to instead. So what can we learn from Google themselves when it comes to generating buzz for our site and making people want to share? Here are some of their best techniques…
The Doodles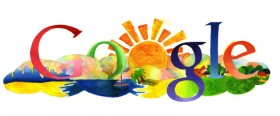 'Google doodles' are the images that appear on the Google homepage in the place of the normal Google logo and that are often interactive. Sometimes this will be a static image to commemorate a special date, but in other case it can be more – such as the Star Trek story or the highly entertaining Pac Man game.