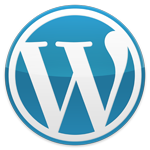 Jane Wells from Automattic published an update on the WordCamp How To blogtoday which is a warm welcome to anyone wanting to host a WordCamp. I have been lucky enough to help organize a WordCamp here in the Netherlands last year and hope to repeat that this year -yes, you're all invited

– and anything and everything is welcome to help make that a smoother experience for all attending.
Guidelines
The newly drafted guidelines are in fact pretty much straight forward on most topic such but there there are some questions it raises.
It's about everything WordPress. The guidelines state that it for 80% should be about WordPress.
Open to all, easy to access, shared with community.WordCamps are meant to be low-key local gatherings that are affordable — cheap, even — to allow people from all walks of life to attend, meet, share, and learn.
Locally organized and focused. Showcasing local talent and helping local practitioners connect is one of the best things about WordCamp. The best WordCamps tend to have both local and visiting speakers.