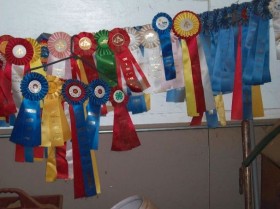 If you're taking the time to start or maintain a blog, you probably want it to be good. You certainly don't want to invest your time, energy and effort into creating something that's mediocre or outright bad.
But blogging isn't easy, in fact, it is incredibly difficult, requiring seemingly endless amounts of creativity, dedication and patience. This says nothing about the disparate areas of knowledge you have to have including design, writing and promotion just to find and keep an audience.
But quick fixes are very appealing. Everyone wants to know what one thing they can do or series of steps that they can follow to make their blog a big success. However, if it were so easy, every blog would be a success and it there wouldn't be millions of abandoned sites littered all over the Web.
In short, while there are some great, easy tips that can help, none of them will make you a great blogger on their own.
However, there is a series of steps you can follow to become a better blogger. Unfortunately, none of the steps are easy and no blogger does all of them perfectly.
But, if you want to know the truth, here are the steps you need to follow to build a good blog and become a great blogger. Just don't assume any of them can be done in a weekend, let alone an hour. Read More