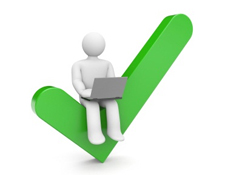 After some careful consideration and meditation, you've decided to join the bandwagon of thousands and launch your blog. You've taken the time to come up with a catchy name, figured out your focus, and even picked a design that feels as fierce as your personality! Congratulations.
Now, there's just one problem confronting you—one that befuddles many bloggers.
How will you get the word out and get folks to read it on the regular?
Especially when you consider that having a bodacious blog that nobody knows about or reads, is the equivalent of throwing a great party where nobody shows up. Read More