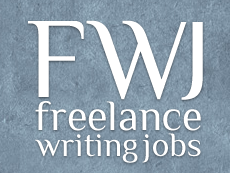 Splashpress Media, the network behind BloggingPro.com, BlogHerald.com, Apple Gazette and other top niche destinations on the web has announced a new freelance writers guest post forum through the popular freelance writer website FreelanceWritingGigs.com.
Writers interested in creating a portfolio of content for their own use can visit the FWJ content FORUM and then examine various website writing opportunities under the  Looking for a guest author section.
SPM is currently offering various opportunities from Apple Gazette, BloggingPro, 901AM and various other websites on the network. More website opportunities will also be posted in the future.
After guest posts are submitted they are chosen for publication by a SplashPress Media editor.  Read More