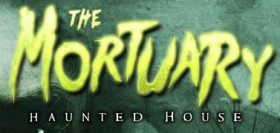 Halloween is less than a week away and it's officially crunch time for all things horror-related. If you celebrate Halloween, there's a good chance that you are either looking to or already have checked out a haunted attraction in your area.
But while haunted houses and other haunted attractions can be a good and scary time, they're also businesses. Like most businesses, they need to have a Web presence to promote themselves, pass out critical information and, most importantly, interact with potential customers 24/7. Also like most businesses, haunted attraction sites have a particular style associated with them.
This style is determined by a large number of factors including the nature of the business itself, especially how seasonal it is, what customers are usually looking for in a haunted attraction and the relatively limited number of design firms that work on these sites.
However, in that style there are a lot of great lessons for other webmasters, including bloggers. While this is definitely a broad generalization, as someone who has visited dozens, if not hundreds of haunted attraction websites, not counting the site for the one I operate, I see a lot of things that these sites do right and a lot of things they do wrong.
As such, here are my lessons that everyday bloggers can glean from haunted attraction websites, including both the things everyone should emulate and the mistakes to avoid. Read More