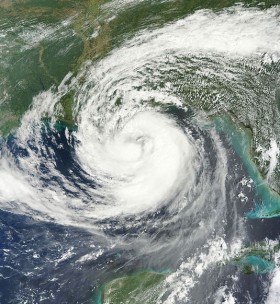 To be honest, last week was a pretty rough week for the city of New Orleans. The landfall of Hurricane Isaac bringing powerful winds, heavy rains and strong storm surge to the area, the city was, to put it simply, a disaster.
While it may not have been a catastrophe on par with Hurricane Katrina seven years ago, it was still a powerful storm and one that more people stayed for due to fact it wasn't seen to be as great of a threat.
What resulted was a city roasting in a hot bayou summer without power, A/C or even adequate ice. Couple that with flooding issues around the city itself and an emergency response that was seen as less-than-swift, the city felt like a disaster zone, perhaps more than it actually was.
But in the middle of it all, I realized that my work as a blogger was serving me remarkably well during these trying days. When one usually thinks of disaster skills, they typically think of survivalists capable of living off of the land.
However, disasters, even extreme ones, don't unfold the same way in the digital age as ones just a few years ago. Your skills with Google may be more useful than knowing how to desalinate water and, if you're a blogger, you likely have many of the skills needed to help make any disaster more bearable and more survivable.
Here are just five examples of how. Read More