What is your purpose for blogging and what does it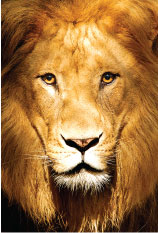 provide for your audience? Is it simply a personal journal of your daily life, a venture for achieving success, a source of valuable information and guidance for others or are you just following a formula that seems to work for everyone else? Hopefully, you can answer these or similar questions for yourself since for any successful venture you need to have clearly defined goals for what you want to achieve.
More specifically you should be genuinely connecting with your audience with the ultimate goal of knowing your readers better, providing truly beneficial content for them which will in turn capture a dedicated following for your blog. We should be emulating the likes of Chris Brogan or Darren Rowse, to name a few, who have over the years built a huge audience and following who are tuned in to the words of wisdom these bloggers are providing.
So How Do You Become A Truly Influential Blogger?
In no scenario does this sought after status occur overnight; it takes passion, dedication, study in your field and consistency to achieve. I was reading a few articles on Darren Rowse's website and realized that he has been blogging on problogger.net since 2004. That's 6 years since he has started blogging and for what I know about Darren, he started blogging as a complete newbie. He started from nothing and was not an expert in his field at all. Read More