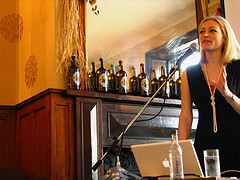 If you launched your blog as a recreational tool to vent repressed feelings from your youth, or to promote a personal agenda, or to follow in the footsteps of your friends then "this Bud's (NOT) for you!"
If, however, you want to elevate your blogging skills to an art form, attract more traffic than the Eisenhower Expressway during rush hour, or build a platform to heighten your business or career, read on.
Think of your blog like a standard video game with many tiers and levels.
The more you know, the further you go.
It's all about strategy, small nuances and mastery of some basic skills.
Up to the challenge?
Here's how to bring your "A" game to the table. Read More