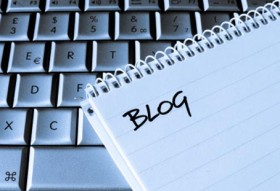 Simply explained an "A-List" article is a post that features information from various articles you have posted on your website.
Some websites exhibit these lists on a daily basis, for example Engadget loves to write "what you missed today" posts. Other websites like to offer weekly and even monthly A-List type posts.
Regardless of what A-List time schedule you choose to keep a properly organized A-List article can help increase SERP on your past articles and allow your readers to better engage with your sites offerings.
Here are a few simple tips that can help you create a quick and effective A-List type post.
1. Title – It's All About The Keywords and Linking
When writing a short summary of each article you would like to highlight It's highly recommended that you place your targeted keyword directly by the start of the linked article. If you're original title already uses the keyword close to the start of the title (you should be doing this anyways then you can simply link the title to your article.
As an example if I was focusing on "Bounce Rate" for a post on BloggingPro.com I might use the following link: Read More