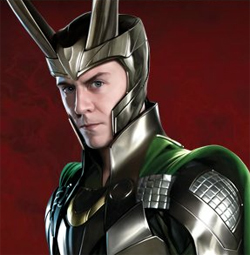 It's safe to say that most of us have seen Marvel's The Avengers. The movie has entertained millions around the world and has broken almost every box office record that matters. We can all agree that the heroes were not the only stars of this cinema juggernaut — Loki, the God of Mischief, stole every single scene he was in.
Aside from not hurling insults at giant green rage monsters, there are other lessons that Loki can teach us. You, heroic blogger reading this post, can learn a few things about blogging from the Prince of Evil. Let's start with feeding your ego.
Find an audience.
While Loki Laufeyson is known to be a master of tricks and schemes behind the scenes, we saw in the movie how he enjoys being in the spotlight. As explained by the Invincible Iron Man, Loki wants an audience, and that's what you should want too.