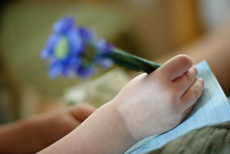 Not too long ago, I received a rejection letter from one of the top ranked blogs in the writing niche.
We're talking about the "BMW" of blogs, folks!
I admit that I was confused and hugely disappointed when it arrived.
Mind you that this rejection was on the heels of an Email where they had initially given high praise for my work, and simply requested a few revisions.
"You write well" was what they wrote when they responded to my original submission.
In my mind, I followed their directions to the letter.
Heck, who wouldn't, given the high level of exposure that a guest post on this site would bring?
Still, they sent me a "Dear John" letter.
We would have no future together.
(It's kind of like the breakup that you never saw coming).
Can you "feel me" here? Ouch! Read More