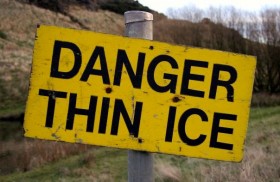 If you blog long enough, at some point you're going to be faced with a sticky problem. You need to make a major change to your site, such as switch to a new CMS, upgrade a critical component or set up a new theme.
However, your live site already has a pretty lengthy history behind it and, most likely, a steady stream of traffic. This makes anything that you do on your main site a very public disaster waiting to happen.
Unfortunately though, many people don't see the danger of working on their live site and, caught up in the thrill of making a big change, often times jump in and cause a great deal of damage to their sites.
Where one can be reckless and crazy with a site they haven't yet pushed live, anything that you've invested time and energy into creating content for, not to mention building traffic for, needs to be treated with a great deal more care. One can't simply jump into the code and start pulling things apart when visitors and search engines alike are watching closely, at least not without great risk.
In these situations, cooler heads have to prevail and a slower, more methodical approach is necessary. However, it's an approach that it seems few bloggers have mastered.