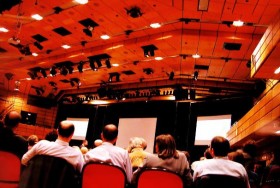 If you are blogging and are enjoying it, the idea of going pro is likely appealing to you. After all, who wouldn't want to earn their living doing something they love, especially when it can be done almost anywhere a wifi connection can be found?
But the truth is that turning a blog, even a popular one, into a full-time income is tough. Competition is stiff, the landscape is uncertain and even if you can find a path to success, it's uncertain if it will still be available tomorrow. It's no wonder that there are entire communities dedicated to exactly this problem.
Fortunately though, there are many different paths that you can take to monetize your blog and, eventually, turn it into at least part of your full-time job.
But while there are too many to count or mention in one article, especially when many approaches are really combinations of other schemes, there are some methods that have been used more often, and with greater success, than others.
With that in mind, here are five of the more popular ways of going pro with a blog, including who they're right for and what the perils of that approach might be. Read More