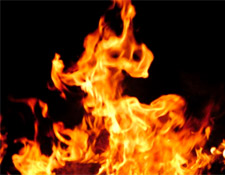 Have you ever been curious how some blogs are able to get 300-400 comments on a single post?
Well, I intend to illustrate how one blog just recently caused a big scene getting reactions from all over the blogosphere, and then follow that with some suggestions on what you can do to perhaps approach it in a more controlled manner.
Here's the 10 things that I saw as being part of the fuel behind what made Fred Wilson's post get his audience fired up.  Fred's thoughts on marketing struck a chord by saying only crappy products need marketing.
You can see from the volume of comments, and the reaction posts like this great post from SEOmoz's Rand Fishkin that people were fired up.  Let us see if we can't identify the top 10 things that caused what seemed at the time, a blogging riot. Read More