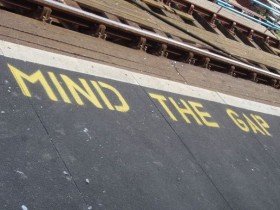 Bloggers love to argue about what is the best blogging platform. Whether they're backers of WordPress, BlogSpot, Tumblr, Posterous, MovableType or a custom solution, there are very good bloggers who are strong believers in all of the major tools.
The simple truth is that every blogging platform is a perfectly fine way to run your blog. They all succeed in doing the major task of putting your words, images, etc. online. While they have different features, strengths and weaknesses, you can easily run a good blog with just about any platform you choose.
Unfortunately though, blogging platforms tend to become flavors of the week. As one company or platform draws a lot of attention, many bloggers are tempted to try and ride the wave and move their site to new platforms in a bid to stay on the bleeding edge.
However, this can be catastrophic for a site. Because, while your blogging platform doesn't determine how good your site is, it does impact your site in other ways. As such, changing platforms, especially doing so routinely, can create serious problems that even a good blog will struggle to overcome.
So, before you chase the latest blogging platform fad, you may want to understand the implications of moving your site and why you might want to think twice before jumping ship. Read More