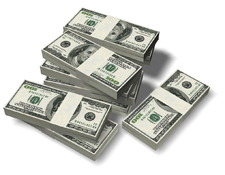 While there are several blogging constants, the world of the online writer is constantly evolving. As a blog owner and writer, I have had a front row seat to watch the landscape change over the years.
2008: Seeking some search engine love, bloggers bust their butts to produce a high volume of content.

2009: Bloggers realize that if they are lucky enough to have a few dollars at their disposal, they can hire people (mostly overseas), to write content for them.

2010: The world of guest blogging took off. Bloggers embrace "free" content and marketing pros rack up valuable backlinks.
So what's ahead in 2011? Well, dear blogger, you know all of that talk about making money with your blog? This could be THE year. Read More