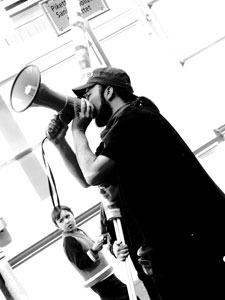 Frankly I don't get it.
Folks requesting organ donations have had greater success than today's blogger seeking comments on their blog posts.
And I say this with affection: I'm amused but confused.
In my mind, reading an enjoyable (or minimally interesting) blog and not leaving a comment is like dining at a restaurant and not leaving a tip. And isn't "food for thought" just as gratifying?
Ask any blogger and they'll tell you that comments left on a blog by visiting readers are the equivalent of finding a 20 dollar bill in a back pocket of some old jeans, or receiving extra chicken nuggets in your value meal package that you didn't have to pay for.
Or getting a date with Keanu Reeves.
Okay, well maybe that's just me.

But anyhow…
Consider this a public service message: We wanna hear from you. Read More