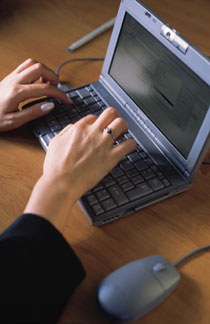 Incorporating a blog within any small to large organization's website can be one of the most important decisions that could be made. Blogs are extremely effective for driving sales, web traffic, building brand awareness and strengthening relationships with customers. However, corporate blogging can be somewhat different from a regular personal blog due to differences in goals and audience but at the same time there are techniques that are guaranteed to produce results whatever the goals may be.
Let's discuss what readers of corporate blogs are looking for and what elements will keep them coming back for more and even make a purchase.
Its Not Only About Self Promotion
Traditional advertising focuses on promoting how wonderful a company's products are. We are constantly bombarded by these ads over the television and personally, I have become immune to every single one of them. I have never purchased an item based on just flat out promotion except for that once in a while awesome never before seen product. Also, technology has made it possible to skip advertisements so we might need to move away from television ads and find more unique and dynamic methods.
This type of advertising and self promotion will not work for blogging if you're considering to move the same old strategy there. Its fine to have a post on new products, deals and freebies occasionally but it should not be the essence of your blog. Read More