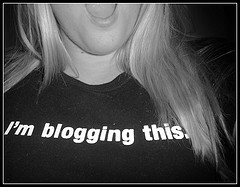 This is a guest entry by Pamela Ferdinand, a Chicago-based journalist and co-author of the triple memoir "Three Wishes: A True Story of Good Friends, Crushing Heartbreak, and Astonishing Luck on Our Way to Love and Motherhood"
I never thought I would be a blogger. Then again, I never thought I would write a memoir. I'm too private, too much of a journalist trained in the school of Objectivity where you keep your opinions and thoughts to yourself. Republican? Democrat? Jewish? Christian? Pro-life? Pro-choice? I never told.
Hah. Here I am, memoir co-author and blogger. Joke's on me.
For years, I covered natural disasters and political debacles as a reporter for some of the nation's leading daily newspapers. I loved it, and am saddened to see what has happened to many of the publications and people who worked so hard to deliver the news — the real news, with depth, substance, and style. For years, people from all walks of life told me their stories, and the whole time, I kept my mouth shut about myself. Read More