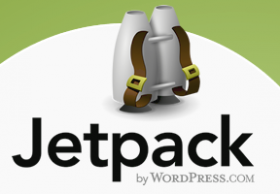 If you haven't been following WordPress development closely this past year, you haven't missed much. The last major version of WordPress, 3.4, was released On June 13th and the next, 3.5, is scheduled to be released on December 5th.
Neither version added what could be considered major user-facing features, especially to bloggers who are already working on the platform. Version 3.4 introduced greater theme controls and improved localization while 3.5 will introduce a new default theme and revamp the upload/insert workflow.
While all of these are great features and important to have, they don't exactly set the world on fire with new functionality either. They're incremental improvements and not sexy new features that get bloggers excited about new releases. However, cautious updates make sense given that it's important for the WordPress core to be stable and consistent for the many corporate applications it sees these days
However, that doesn't mean WordPress is being left to stagnate. Automattic, the company behind WordPress.com and primary driver behind developing the WordPress platform, has been dishing out a bevy of new features and tools, but they haven't been baking it into the WordPress core. Instead, they've been taking advantage of WordPress' plugin architecture and have built a plugin of plugins, named Jetpack, to incorporate new features they don't want to code into WordPress itself.
While the reception of Jetpack was somewhat cool at first, it's grown to incorporate a wide number of features, many of which have been widely requested by bloggers for some time.
So, keeping in mind that Jetpack is being rapidly updated, what are some of the best features it adds? Here are of the best to consider. Read More