It does not happen often, but occasionally you find a free theme for WordPress that is completely *droolworthy*. I have to disclose upfront that I am a big fan of both grid-based designs, especially when they follow a strict and mathematically correct grid, whitespace and Khoi Vinh.
One of the things I expect from a theme is that it doesn't get in the way and highlights content and especially with grid based design this is something which can easily be screwed up. But the grid-masters know how to display both content and a strict grid correctly. One of the most popular grid designs for WordPress is without any doubt Grid Focus by Derek Punsalan.
There's a new contender in WP-town for grid-based design lovers!
Introducing Pico by Hafiz 'WPLover' Rahman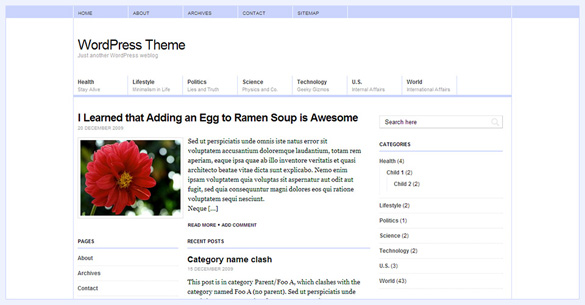 WPLover is a well-known WordPress news-site edited by Hafiz Rahman, who is also a great WordPress news link curator, and the design of WPLover doesn't hide it: Hafiz loves the grid.
Previously he already treated the WordPress community with several Thematic child themes, all showcasing mainly the content, while using whitespace as a perfect tool, weapon almost, in his designs.
Pico is Hafiz' first 'non-child theme' released for WordPress and how better to introduce a grid-based theme than with a gorgeous grid-based Pico introduction page? Read More