Last week, we talked about the slippery slope of plagiarism and how to avoid it. We mentioned using some tools that can let you know if your content is found elsewhere on the web (that is, you somehow wrote the same exact content as someone else). Alternatively, these tools can let you know if someone else has plagiarized your work.
One of these tools is ContentPlagiarismChecker.com, and they want to give BloggingPro readers the chance to try out their platform via this giveaway.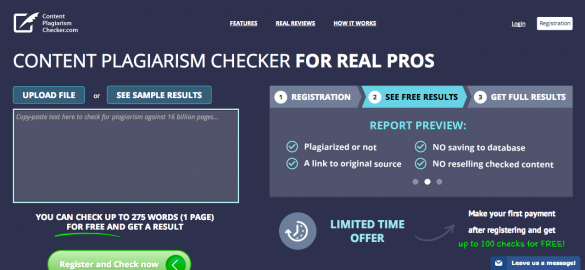 How does ContentPlagiarismChecker.com work?