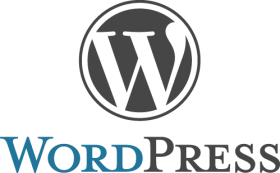 Last month I found myself with my back against the wall: My theme was falling apart.
In June of 2011 I had switched my site to the Headway Theme Framework, version 2.X. The changeover, initially, went very well. The theme was wonderful on the test site and, despite a hiccup or two in transferring it to the new main site, things were up and running quickly.
But problems slowly began to arise. The theme would occasionally have errors where the settings would change or elements would be added, causing sections of my pages to be repeated many times over. Most of the time the problems were minor and easily fixed, but they were annoying. However, over time the problems began to escalate.
After setting up the theme, I was at a major plagiarism conference in the UK when my site broke completely and became unreadable. The smaller errors started to become more common and it began to feel as if I was doing patch jobs on the theme weekly or more regularly.
I tried addressing the issue with both my host and with Headway's support but none of the changes, including increasing the memory in my VPS, seemed to help. The people at Headway encouraged me to upgrade to the 3.X branch, saying it was much more stable and resource-friendly. However, there's no upgrade path to go from 2.X to 3.X, meaning that doing so would require starting from scratch. In my mind, I didn't have the time to set up a new theme and the patches, while annoying, were not time-consuming.
But then things went from bad to worse. In one day the theme went down three times and, the last time, temporarily took the entire database with you. Though I have good backups of my database, nothing causes a moment of panic quite like realizing that 8 years of hard work may have just been erased.
Fortunately it wasn't, but with errors now as frequent as coffee breaks, I knew something had to be done quickly. So, that evening, I set out on one of my most ambitious WordPress-related tasks, creating an entire new theme in one night. Read More