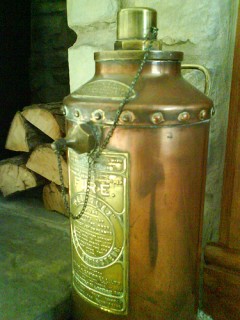 Even nerds and always online people have a life so it was a slight surprise when last night I found myself at the pub instead of online and more so when I found myself enjoying a frozen one while not attending some kind of conference or WordCamp.
The truth though is that I wasn't the only online specialist there: my fellow bloggers Fire Extinguisher Expert, SEO Expert and Financial Spreadbetting all were there as well and it didn't take long before the focus changed, switched to the eternal debate around blog traffic.
Fire Ex, that's how his friends call him, SEO dude and Financial actually are really cool people but the problem is, no one knows who they are or their name and they are obsessed by only one thing: traffic. Traffic to their website.
Every time you meet them it all revolves about the same and they will do their best to engage in a conversation but they resemble those guys you meet at conferences, the ones who always tend to hand out their business card even before saying 'Hi'. Read More