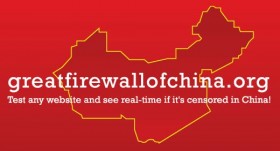 If you don't run a sex blog, don't feature nudity on your site or generally don't have anything that might be seen as offensive or risque, you might think the issue of adult content or content blocking doesn't apply to you. Unfortunately, that's not the case.
Simply put, the Web is a big place and the content that's on it doesn't get passed through any centralized ratings board like the MPAA or the ESRB (both of which have problems of their own). However, countless companies, groups, countries and even individuals have made attempts at trying to make sure that content is appropriate for whoever is visiting it and, unfortunately, they often make mistakes or, in worst case scenarios, abuse the process to silence speech they don't like.
The issues of adult content, content rating, site filtering and so forth are ones that every blogger needs to be aware of and at least mindful of simply because the rules are so subjective and it is far too easy for innocent sites to get caught in the crossfire of a war against certain types of content.