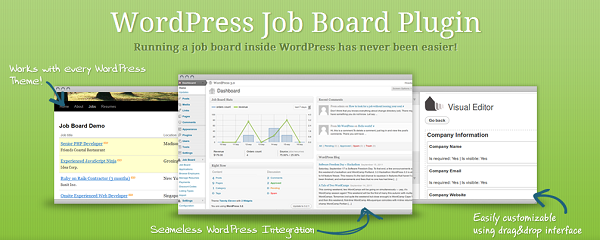 I am all about value added services, It is my personal belief that your websites visitors are more likely to revisit your content if you provide them with all the tools they need to succeed. For that reason a strong job board is essential if you run a tech reporting, freelance writing or related website in which your readers likely want to stay up-to-date with openings in their field.
For more than a year BloggingPro.com has been utilizing a paid WordPress Job Board Software platform known as WPJobBoard and we could not be any happier.
For just $99 the WordPress plugin allows us to save unlimited job postings, unlimited job applications and unlimited resumes, all on our own trusty server which means no reliance on outside systems.
One of the best parts about WPJobBoard is the simple fact that it scales for your template, that means as you change the look and feel of your website you can easily continue the WPJobBoard integration process. For example take a look at our output on http://www.bloggingpro.com/jobs/ and you will see a template that matches the websites design (the $99 package comes with one free job board theme valued at $79): Read More