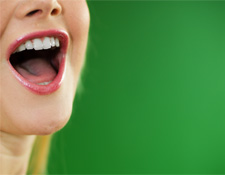 I've watched my blog traffic grow from zero readers to thousands of daily readers. But I don't need these numbers to tell me that I'm a good blogger.
I get daily offers from public relations firms and potential advertisers, but this "love" doesn't tell me that I'm a good blogger.
And your comments. While they do make me feel warm and fuzzy inside, they are not a metric I use to gauge my blogging success.
How do I know I'm a good blogger?
Because every word I write sounds like I am saying it.
Seriously. If I read this post (or any that I write) aloud, it would sound natural rolling off my tongue. To me, this is blogging success – posts that capture my voice. I am a true believer that a blog is a conversation, and if I'm representing myself, I want the words I type to sound like, well, ME!
Aside from making sure that your blog post has captured your "voice," a tone that is unique to you, there are several other benefits to stretching out those vocal cords to read blogs that you write. Before I ask you to read your last three blog posts aloud, allow me to present several other benefits to reading out loud. Read More