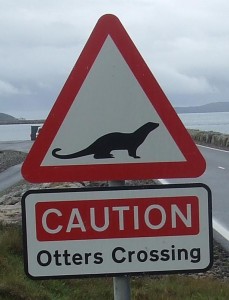 With this edition of Blogging Pitfalls, I have to eat a bit of humble pie as I talk about a pitfall I didn't just fall into, but have had to stick with for five years for various reasons: Picking a bad domain name.
How bad did I fall into this one? Though there are many things I would do differently if I could start blogging over again, I would put this at the very top of my list of things I would change and often times ponder making the change regardless, just sucking it up and moving it.
The reason is simple, my main domain is plagiarismtoday.com. While it seemed like a fine domain when I bought it, it has two inherent problems. First, the site is not just about plagiarism anymore and, second, only a fraction of people, in my experience, are able to spell plagiarism correctly on the first try. This has led to a series of awkward and difficult conversations as I try to pass along my domain or email address to others and has greatly limited my marketing.
It is a pitfall I don't wish to see anyone else fall in and, unfortunately, it is one that can be fairly tricky to dodge considering how unpredictable domain buying is. However, if you're willing to take some time when selecting the name for your new site, you can easily minimize the risks.