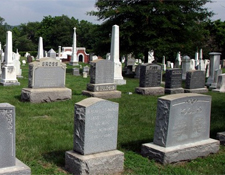 Part of being a successful blogger calls for frequent blog updates.  In fact, a recent study stated that 2o+ posts a week is the optimal number to drive traffic. (I think this was according to HubSpot research)
That's a lot of content.  And considering that bloggers usually have other jobs and commitments, it's almost an unachievable number.
It's no wonder that so many bloggers have embraced "guest blogging." On the surface, the arrangement is a win-win for the writer and the publisher. The writer gets to build backlinks and their portfolio, while the blogger gets free content to beef up their blog.
But all of this "love" comes at a price. A steep price.
MyBlogGuest.com, a community which I am a proud member of, has been responsible for over 13,000 blog posts getting published. Wow!
Here's my beef…
If the blog you own loses your voice, than what makes it special? What sets it apart?  What would motivate a reader to return?
People come back to their favorite blogs because of the writer's and/or editor's "special sauce." This is the vibe that the written words create. It could be underlying snarkiness, or creative vision, or well-written prose.  Whatever the secret ingredient is, it's likely YOU.  After all, that's the only thing that sets you apart from the next blog. Don't underestimate yourself –when it comes to blogs – people come back to read YOU. Techcrunch was better when it was more Michael Arrington. ProBlogger was better when it was all Darren Rowse, all of the time.  And what's John Chow without John Chow?  Yes, these blogs do have an editorial voice – and many of the writers they publish adhere to a preconceived vibe – but what about smaller bloggers, writers who have access to fewer resources?   These are the blogs I'm concerned about. Because a cover band is never as good as the real thing.
Accepting guest blogs on a regular basis does not always make sense. Here's why… Read More