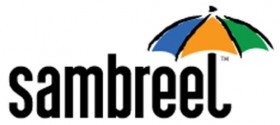 Earlier this week, Ars Technica ran an article about CMA Communications, a rural ISP that, for a time at least, began to display banner ads on all websites a customer visited. This move angered customers, who already paid for their Internet access, but it also was earning the attention of webmasters who were having ads injected into their sites, often covering up existing ad spots.
Though CMA Communications appears to have abandoned the project, it brought site manipulation to the limelight in a major way. It was the first time an ISP, supposedly an impartial intermediary, was interfering with customers' Internet traffic for the purpose of injecting ads.
But just because CMA has stopped doesn't mean that your site gets to your visitors exactly the way you intend. Unwanted site manipulation has been a problem for webmasters for some time and it may get a lot worse.
Though most bloggers know to check their theme on multiple browsers and devices, all of that tweaking and fine-tuning may be for naught if intermediaries, either with or without user permission, alter your site and give them a different experience.
So what are your visitors actually seeing when they come to your site? The answer may be more complex than you may realize. Read More