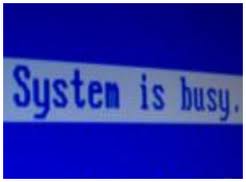 Believe it or not, that dreadful little message is actually a sign that your blog is doing well. If you're holding a contest or featuring content that earns your blog a lot of page views, there is a good chance that your web host will not be able to handle the excess traffic. For this reason, it is important to plan for these big events and make sure that your server does not quit on you just when you need it the most. Your contest could be giving you great visibility, but that can all end with that little message so many bloggers have cried over:
The requested resource is temporarily unavailable due to high demand on the server
Please try this address again at a later date.
Further assistance
Please contact us if you require further assistance with your request.