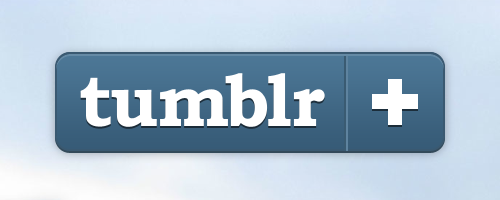 Taking a cue from Facebook and Twitter, Tumblr recently launched their official share button to the world, which may appeal to bloggers who prefer not to partake of the Tumblr frenzy.
The Tumblr Button can give you complete control over how your content appears when shared on Tumblr. Not only does this mean specifying an excerpt or summary, but also deciding whether it appears as a Link, Quote, Photo, or Video Embed.

Even better: This can be deeply integrated with just about any publishing platform to add contextual buttons next to things like paragraphs or photos. (Tumblr Staff Blog)
The ability for Tumblr's to control how they share content upon their sites is huge, especially when dealing with the limited sharing options presented by Twitter or even Facebook (the latter which at least provides thumbnails).
While the button might be a huge win for the micro blogging site as well as the Tumblr tribe, bloggers upon other platforms should consider adding the button for the following reasons. Read More