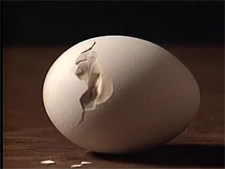 Have you ever had a blank screen or bare page laugh at you? I have. Bouts of blogger's block, no matter how brief, can be difficult periods to navigate. In my conversations with bloggers, it appears that one of the biggest contributing factors leading to a writing dry spell is a lack of blog post ideas.
An idea for a blog post can strike anytime, anywhere. It's your job to be ready to catch the idea, remember the idea, and turn the idea into a blog post. Here are a few places that I like to brainstorm:
THE SHOWER. Visit the children's aisle at your local toy store and pick up some "bathtime crayons." These will enable you to scribble temporary notes on bathroom tiles. If you're looking for something more permanent, try to track down a diver's pad.
THE COMMUTE. Whether you are behind the wheel stuck in traffic or chugging along on a train, the commute to work is often the only time we get to ourselves all day. This can lead to a clear mind, one conducive to idea generation. Keep a small pad and/or an audio recorder with you at all times — just keep your eyes on the road! Read More