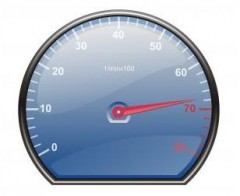 Bloggers often times refer to their blogs as if they were human beings with their own personalities. But while bloggers usually want their blogs to be intellectuals filled with interesting and useful knowledge or entertainers that can keep passer-bys engaged, we don't pay nearly as much attention to our site's physical health, let alone its athletic performance.
The truth is that blogs are a lot like people in another way, they tend to become bloated and out of shape over time. This can happen quickly, often times with just the installation of one plugin, or gradually over time as feature creep begins to drag a site down.
But also as with humans, this extra weight can have serious health consequences. If a blog isn't up to speed, it can have dire consequences for the site that can result in a drastic loss of traffic, reduction in search engine presence and even instability and an inability to function.
Simply put, every blogger needs to be aware of the dangers of letting their site get out of shape and be able to make the necessary adjustments to bring it back into line. Failure to do so can be very disastrous for a blog indeed.