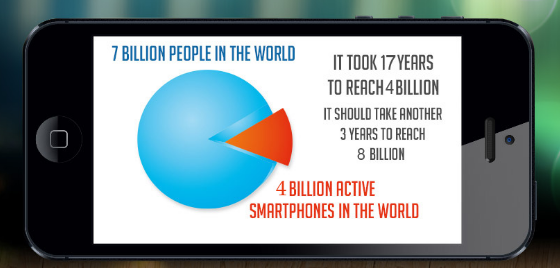 As ubiquitous as smartphones are, the market is fragmented with iOS and Android leading the fray. Of course, they are not the only players, with Microsoft, Nokia, and Blackberry still breathing.
From the average person to the blogger to the tech professional – smartphones of all shapes and sizes and OS(es) are part and parcel of our lives. If you're curious about smartphone usage statistics, here's a quick guide.
Feel free to share the infographic by embedding it on your site. We've provided the code at the bottom of this post to make it easy for you.