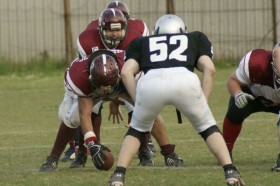 I'll admit it. I'm not much of a sports fan. I can't recall the last time I went to a sporting event live and the last time I watched a game of any sport all the way through on TV was about two years ago.
However, this doesn't mean that sports don't have a great deal to teach us about competition, cooperation and overcoming obstacles. The truth is that every match, game and event is a contest between talented competitors and the winner is determined by a variety of factors, many of which apply equally well to our every day struggles.
In that way, sports actually are a microcosm for life itself and there's a lot we can learn from it. However, that doesn't mean that all of the lessons are straightforward or even pleasant. After all, sports in real life are nothing like sports movies.
So what are those lessons? Here are five to consider as you work to grow or improve your blog. Read More