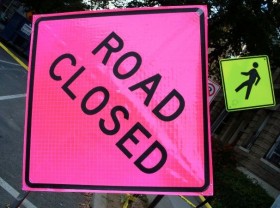 Imagine, for a moment, that you were invited over to a friends house to watch a movie or catch up on their news. However, instead of giving you what you went for, they bombarded you with advertisements you didn't want, practically shoving them in your voice and begging you to read them.
Then, when you get past the ads, they start annoying you with irritating sounds and distracting movement, anything to get your attention away from whatever it is you visited for. Then, when you finally turn to leave, your friend does everything they can to prevent you from going. This includes locking doors, rearranging the furniture and everything short of handcuffing you to a wall.
This person, almost certainly, would not be your friend much longer and it is even more unlikely you'd ever go back to their house. At the very least you'd consider this a bad experience and, at worst, it would feel like a form of kidnapping.
However, as extreme as this example sounds, it's exactly how many websites treat their visitors. Sadly, many webmasters don't see their visitors as guests in their virtual home, but rather, like sheep meant to be shorn and exploited as much as possible.
But while we can all recount the terrible experiences that we've had with sites that have tried to trap and bombard us, there are other, more subtle ways a webmaster can impose on a visitor and they can be just as deadly to earning trust.
Unfortunately, many webmasters fail to realize that they are doing it and some are left wondering as to why so few of their visitors ever come back. Read More