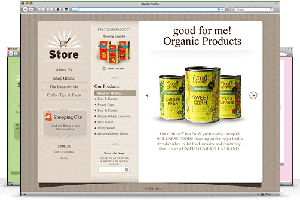 One day closer to New Year 2010 can only mean one thing here at BloggingPro: it's Giveaway time again!
Today Bhavesh Radadiya from Templatic joins us and explains why they rebranded from PremiumThemes to Templatic, as well as shares his ideas on the future of WordPress. Templatic also gives some licenses for their recently launched, excellent WordPress ecommerce theme 'Store' for our readers.
Hello Bhavesh, thanks for taking time for our interview. You have been long involved in the WordPress and theme community but somehow are not one of the 'brands' out there. Could you quickly introduce yourself to our readers?
Hey everybody. This is R.Bhavesh. A 27 year young net entrepreneur from India. I love to design websites with a blend of usability and a perfect architecture, helping the end user achieve to their goal. Creating products at Templatic.com allows me to do exactly that and that's why I am working full time at that.
Congratulations on the successful relaunch and rebranding of PremiumThemes/Templatic. Why did you decide to ditch a long standing name and a great URL? Does it mean that we can expect themes for other platforms from Templatic in the near future? Read More