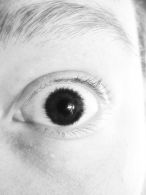 Over the course of this column, I've talked a great deal about the various pitfalls bloggers may encounter over the course of running their sites. This has included everything from hosting disasters to libel lawsuits and more. Blogging can be a scary place and I've done more than almost anyone to point out the reasons to be afraid and worried.
However, Franklin D. Roosevelt perhaps said it best when, during his first inaugural address in 1932, he told a suffering nation, "The only thing we have to fear is fear itself". He was right.
Fear is a paralyzing force. It causes us to freeze or seek safety, it pushes us to avoid risks, shirk the spotlight and to take the much safer path. For a blogger, this can be a death blow. Blogging can be a risky activity but fear of those risks can often be greater than the risk itself. Fear prevents you from blogging, it prevents you from creating your best content and, most importantly, it prevents you from truly growing your site.
Learning to address and deal with fear, whether fear of success, fear of failure or something else entirely, is crucial for every blogger. Unfortunately though, this is one of those pitfalls that isn't easily avoided, especially if you have a very fear-prone personality.