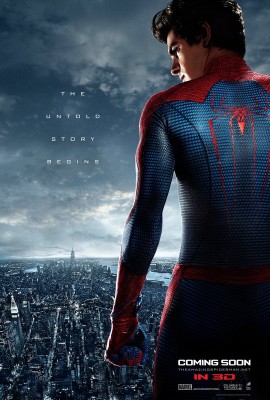 The Amazing Spider-Man has swung into theaters across the world and so far, the general consensus is that it's a good movie. Everyone and their children know that this movie is a reboot of the Spider-Man franchise previously led by director Sam Raimi and starred Tobey Maguire as the wall-crawler.
Some people think that it's too soon for a Spider-Man reboot but we can all agree that director Marc Webb and star Andrew Garfield, the new Spider-Man, has done a tremendous job at re-introducing Marvel's flagship superhero to the world. As bloggers, we can take a hint from how they went about this reboot, especially if we're struggling to find our second blogging wind.
There will always come a time in your blog's life when it will look and feel old, uncool, and maybe even irrelevant. That's the time when you should consider giving your blog a shot in the arm by doing a reboot. It could be a simple redesign or a total restructuring of your writing style or vision. Doing a reboot simply means you are starting over without really starting form scratch. Here are some lessons in rebooting a blog from The Amazing Spider-Man.